Twoxo is the latest technology to be in development and close to market by Unium Bioscience.
Author: John Haywood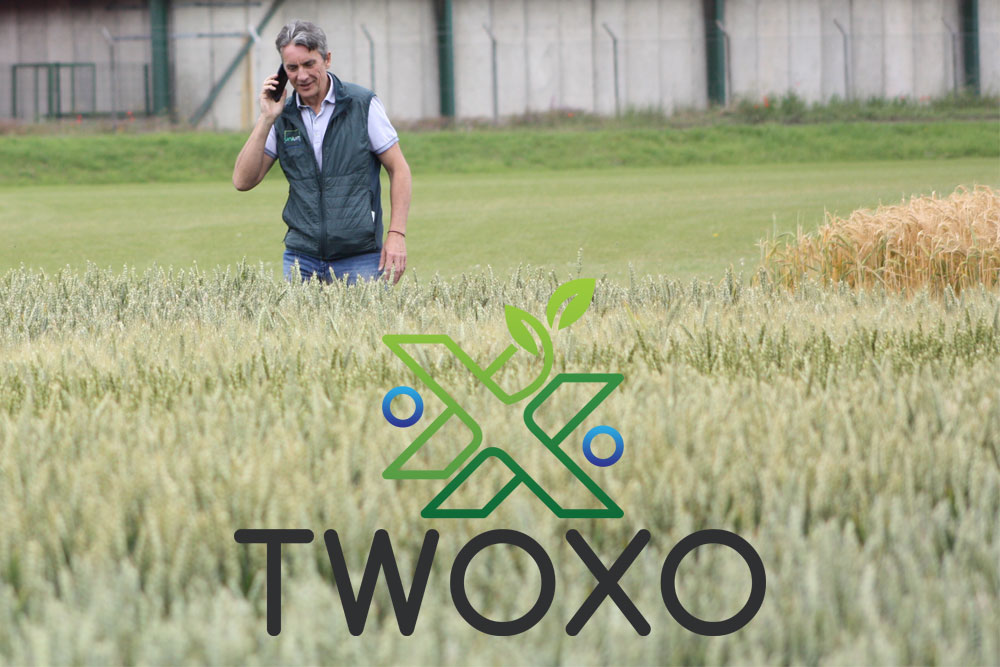 Unium prides itself on having very high-quality research behind its technologies to give growers confidence and reassurance that not all biostimulants fit into the Snake Oil camp.
We work with world renowned researchers to take their research and create reliable, robust practical solutions for farmers and growers to improve their efficiency and return on investment.
We have been working with Dr. Pat Unkefer (Advance Crop Chemicals) and formally (Retired) of Los Alamos National Laboratory for many years and are proud to have commercialised two of her leading technologies.
During her career at Los Alamos Research Institute, the prestigious US research facility with many successful innovations (Atomic bomb, bionic eyes, HIV vaccine, medical isotopes, the first nuclear reactor and rocket are but a few), Dr. Unkefer along with fellow scientist Dr. Thomas Knight, spent over 30 years working on plant nitrogen assimilation and carbon sequestration pathways.
After discovering the metabolite 2 Oxoglutaramate (2 OXO), she teamed with Drs. Martinez and Knight to show that the unique molecule 2 OXO had a profound effect on plant nitrogen metabolism.  Unfortunately, at the time of this discovery a synthetic route to manufacture 2 OXO was not available and one of the functional analogues that Dr. Unkefer and co also discovered was PGA which is the active ingredient in Take Off™, and which has successfully been in the market for over 10 years. First global commercialisation of the PGA technology was in the UK with John Haywood (formerly PlantSyence) and now of Unium Bioscience Ltd, who has spent the last 3 years researching the new opportunity of 2 OXO.
Dr. Unkefer working alongside Dr. Nigel Grech (Unium Bioscience), and their respective teams, have finally cracked one of the codes when it comes to carbon sequestration and nitrogen assimilation by finally producing the most effective molecule in the process 2 OXO, which is the actual functional metabolite that plants use to sense N status and regulate Nitrogen.
Dr. Unkefer discovered early on that 2 OXO works more effectively in increasing nitrogen use efficiency in plants than the functional analogue PGA.
The new manufacturing capability coupled with significant peer reviewed technical data delivers an exciting new platform for crop management.  'This is a very significant step forward in increasing nitrogen assimilation in plants whereby utilization of the in situ signalling molecule with the synthetic functional analogue produces a much-improved additive effect on plant metabolism and the subsequent yield.' according to Dr. Unkefer.
So, what does it do – it is a natural plant metabolite which coordinates 2 of the key vital processes in plants:
Increasing carbon fixation by up-regulating photosynthesis and
Increasing nitrogen assimilation in plants by increasing uptake and concomitantly increasing N reduction rates and ultimately resulting in higher Amino acid pools which then go into downstream anabolism.
It has long been known that increasing the levels of carbon dioxide plants are exposed to will lead to increased growth, this has typically been exploited in greenhouse plant production for many years. Higher plants evolved (150-100 million years ago) in conditions where the atmosphere had much higher concentrations of Carbon Dioxide (+/- 1500 ppm). As such Carbon fixation metabolism is highly conserved in plants and can operate at atmospheric Carbon Dioxide levels much higher than found today.
In Greenhouse tomato production, supplementing atmospheric CO2 to 500-600 ppm's has been commercially used for several decades and shown to increase production by approximately 30% (Hinkleton and Joliffe, 1978).
The 2 OXO technology stimulates the plant to increases both CO2 uptake as well as nitrogen and thereby elevate biomass and yield creating a similar crop effect to that of elevated atmospheric CO2 levels.
The technology has many possibilities from increasing crop establishment, growth and development leading to increased yield and quality depending upon application, timing and dose but there are also other crop management benefits for example it can be deployed to reduce nitrates in salads and vegetables prior to harvest – a desirable trait for the fresh food industry.
Increased Nitrogen Assimilation on Wheat (2019)
Unium Technical Group
Are you a member of the Unium Technical Group yet?  A progressive scientific forum where growers across the UK can explore and discuss high-quality technical information.  Stay up-to-date with topical research, learn more about new technologies as they're developed and receive our latest trials results.