KIROL Trace Elements
KIROL Trace Elements is a high analysis bio-available amino acid complex, delivering over 40% in the L-form of a mix of the 18 amino acids essential for optimal plant physiology.
Chance of a return on investment
Average yield increase
(4 trials)
The KIROL Trace Element range combines this complex with specific trace elements creating the most bioactive form of the element for the plant.
KIROL Trace Elements include Manganese (10%), Magnesium (7%), Boron (8%), Copper (10%) and Zinc (10%) in combination with a full rate KIROL amino acid complex.
When the trace elements are complexed with amino acids they are protected against undesirable reactions with other chemicals in the environment before they are able to be absorbed into the plant.
This complexing offers many benefits :
Increased bio-availability – the amount and rate of uptake
Neutral charged complex increasing absorption through the leaf surface
Contain water soluble organic nitrogen which aids movement across the cell membrane
Once inside the plant they can be utilised locally or phloem transported to new leaves, flowers, fruit etc.
Rapid Utilisation within the plant metabolism
Stimulation of physiological processes
Increased abiotic stress tolerance – water, temperature, salinity, anaerobic soils, transplanting, pruning, flowering, fruit set and harvest
Optimal yield and quality
The KIROL based amino acids deliver the equivalent amino acid concentration as the market leader product.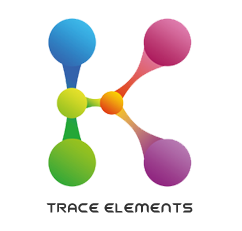 100% soluble powder to reduce packaging and waste