TWOXO
Enhance your nitrogen use efficiency and carbon sequestration to optimise crop production.
Chance of a return on investment
Average yield increase
(15 trials)
The 2-Oxoglutaramate (2-OXO) technology stimulates the plant to increase both CO2 uptake as well as nitrogen and thereby elevate biomass and yield creating a similar crop effect to that of elevated atmospheric CO2 levels.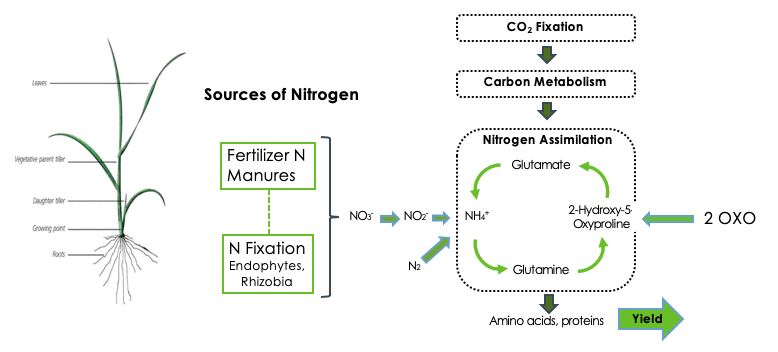 The technology has many possibilities from increasing crop establishment, growth and development leading to increased yield and quality depending upon application, timing and dose but there are also other crop management benefits for example it can be deployed to reduce nitrates in salads and vegetables prior to harvest – a desirable trait for the fresh food industry.